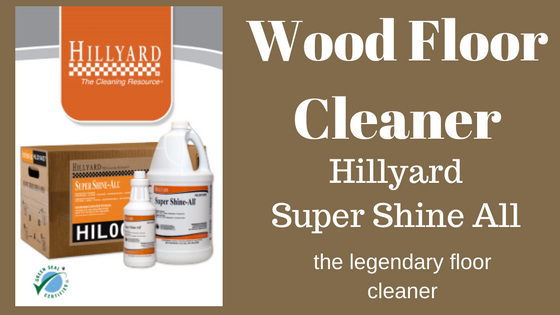 Wood floor cleaners are not all created equal. There is one however, that will not only clean your wooden floors, it will leave the shine keeping them looking like new. Wood floor cleaners are easy to find, but unless you are using Hillyard Super Shine All, you haven't used the best.
Wood Floor Cleaners - Which is Best?
I suppose you could argue one against the other, but when it comes to Hillyard Super Shine All, it tops our list of wood floor cleaners. In fact, this product has been around for over 100 years.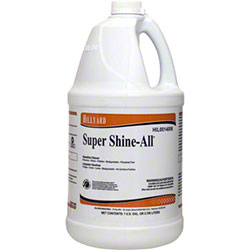 Hillyard Super Shine All
is the Legendary floor cleaner. With a neutral pH
Super Shine All
is one of the best floor cleaners around. It is perfect for cleaning resilient tile, asphalt tile, vinyl floors, synthetic floors, terrazzo, quarry tile, paver brick, natural stone, and coated wood floors. Our most popular floor cleaner.

When it comes to cleaning your floors that have a finish on them, choosing a product that is pH neutral should be your main concern. If the pH level of the floor cleaner is too far above 7 which is neutral, you risk the chance of dulling the finish over time. Super Shine All, being a neutral floor cleaner, is a perfect choice to not only keep your floors clean, but will keep them looking great longer than some other cleaners.
The secret of Super Shine All is in its six-fold action: WETTING, PENETRATING, SUDSING, DISSOLVING, EMULSIFYING, AND SUSPENDING.
At only 2 ounces per gallon of water, this makes Shine All very economical. One word of caution, when you are diluting with water, be certain to follow the directions on the label. Adding too much can leave your floors a bit sticky. This is true with most other cleaners and not just Shine All.
You can rest assured that when it comes to wood floor cleaners, Hillyard manufactures a great product. One that you can feel good about using.