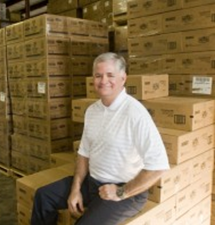 We are dedicated to providing knowledge and supplying the right products that will increase our customer's productivity, raise their cleaning standards and lower their overall costs.
Headquartered in Longview, Texas, and founded as Baxter Sales in 1937 by John M. Baxter, we are still a family owned business. Our roots were in blending oil field chemical but in the 1940′s we expanded into the janitorial supply business.
A decade or so later, our emphasis shifted heavily to the janitorial industry. In 2011, we merged with Clean Care creating Baxter Clean Care, with additional locations in the Dallas, Texas area.
We offer numerous brand-name janitorial cleaning supplies such as Lysol and Clorox, as well as many commercial brand products like Hillyard, 3M and Clarke.
Roger Sage Jr., who is president of the company, grew up in the business that was founded by his grandfather, John Baxter, in 1937. The company is still operating in close proximity to the location it was founded in. Our third-generation experience provides customers with solutions and end results, not just cleaning and paper products.