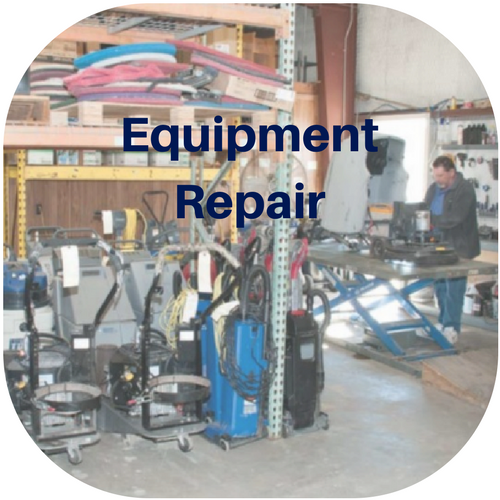 Keeping Your Janitorial Equipment Operating at Maximum Performance
Janitorial equipment is a large part of your maintenance costs. We provide equipment service and repair to insure your equipment is running at top performance.
Equipment Service & Repair:
Factory trained service technicians will help you keep your janitorial equipment in good running order. Protecting your investment is our business.
Scheduling preventative maintenance frees you from the worry of downtime. Your cleaning production rates will increase with equipment that is in good repair.
We offer onsite as well as in shop service and repair.