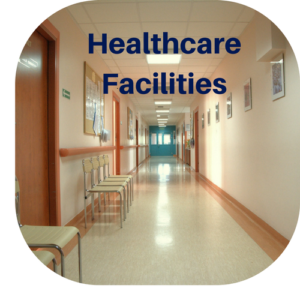 Solutions for Healthcare Cleaning
We understand the importance of keeping your healthcare facility clean. It's about providing the right systems, training, and motivation that elevates your staff to deliver exceptional results that enhance the level of care at your facility. By working together we can help you with the best solutions.
We help you by:
Reducing the threat of cross-contamination and Healthcare Associated Infections. (HAI)
Providing training for your staff.
Simplify the procurement process with web-based order management.
Delivering the products you need on time.