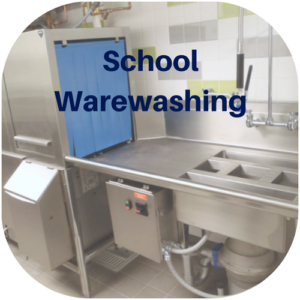 Meeting School Warewashing Standards
School warewashing takes more than just the chemical. A partnership insures not only that the right chemical is used, but the right dilution system is in good working order.
Delivering Solutions Requires:
Industry experience, combined with the the best products available, insures the right solution for your warewashing requirements.
You can't afford to have downtime due to your warewashing equipment. Our service team will help insure that your equipment is operating at optimal performance.
Delivering the right product at the right time is crucial to your warewashing operation. With online ordering, you are in control.