Let our service team take your equipment from "Before" to "After"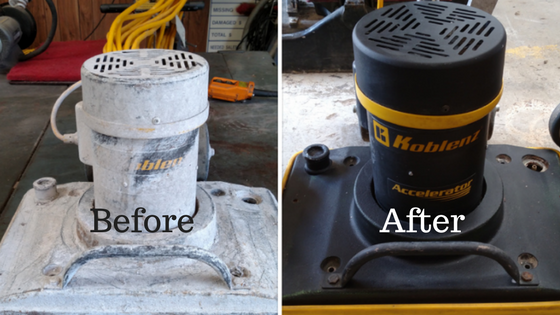 Equipment repair and service are necessary to keep all of your equipment in top running condition. Equipment is a large part of your budget therefore keeping it maintained is crucial.
We offer on-site as well as in shop equipment repair and service. We also offer scheduled preventative maintenance (PM) on your cleaning equipment. Let us set you up on a schedule today. Fill in the form below, submit it and we will contact you to schedule an appointment.
Your comments, questions and concerns are welcome.