Choosing Your Commercial Janitorial Supplies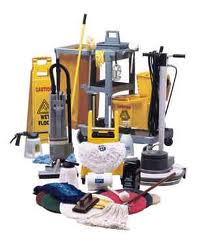 How to select the right supplier to purchase your commercial janitorial supplies online. You may think this is pretty straightforward, however, not all cleaning supplies are created equal. Buying on price alone could be a big mistake.
Though a lower price is attractive, you want to insure that what you are purchasing will clean effectively and economically. Following these 5 tips will help you make the right choice when it comes to ordering your commercial janitorial supplies online.
You need to order your commercial janitorial supplies. You go online to do a quick search and the results are overwhelming. Yes, there are lots of choices so how do you know the best place to order online? Do you go with the first listing that shows up, or do you dig a bit deeper?
These 5 tips will help you the next time you need to order your commercial janitorial supplies online.
1. Do they have a professional looking site? Anyone can build a catalog site, but not all are created equal. In most cases, the site that is well laid out is a better choice.
2. Is the site secure? When you are placing your order online, you want to know that the site has a secure socket. To know that it is, the address will start with https:// which indicates a secure ordering socket.
3. How easy is it to place items in the cart? Once you find the items you want, is it easy enough to add them to the cart? This process should be simple and easy to use.
4. Can you make changes? Once you have all items in your shopping cart, how easy is it for you to make changes. If it is an easy process, you are on the right track.
5. Can you return items? There are times when you need to return items for various reasons. Whether it was ordered incorrectly or maybe there was an issue with the product, you want to be sure there is a return policy.
With all the choices for commercial janitorial supplies, you want to make certain that you can order easily, delivery is prompt and you get exactly the product you need.